Services CAMPANILE
Wifi access
Free parking in the hotel
HandyRoom
Restaurant
Air con full
Campanile Hotels welcome you to France's Camargue region.
Starting from EUR 59 available 24 september 2017
Are you looking for a hotel in Arles on the Campanile website? Finding a reasonably priced hotel in Arles is easy a (...) see hotel description
Starting from EUR 60 available 02 october 2017
Are you looking for a hotel in Avignon on the Campanile website? Finding a reasonably priced hotel in Avignon is ea (...) see hotel description
Discover other hotels in the Louvre Hotels group for this destination
Starting from EUR 36 available 23 september 2017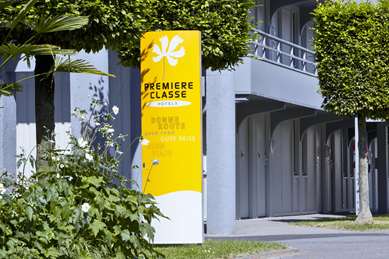 On the edge of the Camargue and several minutes from the town centre, our hotel 1*, is easily accessible from N113 (...) See hotel description
Starting from EUR 51 available 01 october 2017
The Kyriad Hotel Arles is the ideal base for making the most of the wonders of Provence and the Camargue, the land (...) See hotel description
Why not explore the beautiful region of Camargue with Campanile Hotels ? Discover beautiful cities, like, Marseille and the Aix-en-Provence region nearby. Book for an unforgettable holiday today !
The Camargue region in Southern France is considered to be Western Europe's largest river delta, located between the Mediterranean Sea and the River Rhone. With a large proportion taken up by lakes and marshland, this somewhat remotely populated area has lots to see and do. Stay at Campanile Salon-de-Provence hotel to be close to many towns and cities in the region. A number of 'etangs', known literally as 'ponds' provide an essential home for much of the area's wildlife and are must-sees, capturing the true essence of this region.
Known for its impressive wildlife, particularly the vast range of over 400 species of birds, in 1970, it was officially established as a Regional Park. You'll find flamingos, horses, bulls and birds, to name but a few. The region's capital, Arles is just a short distance away and is great if you want a change of pace to the more relaxed and remote feeling of the Camargue marshland region. For historic wonders, visit Les Saintes Marie de la Mer, a town rich in biblical history at the mouth of the delta.
A two-day break:
In just two days you can capture the atmosphere of this provincial region. Day one visit the Domaine Paul Ricard Mejanes en Camargue, where you'll find a range of horseback courses and shows, indicative to the wild nature of Camargue. Day two visit the Château d'Avignon, in Saintes Maries de la Mer. With a history dating back to 1893, the castle holds much to see. Situated in the countryside, it is far tamer in comparison to the region's wilderness.
A week-long stay:
With a vast and varied landscape, a week is the perfect amount of time to discover all its corners. Discover the Camargue Museum for a historical look at the regions origins, packed with collections documenting the agricultural activities of past and present, to the more recent industrialization of the area. It will provide a great introduction to the Camargue Regional Park and Nature Reserve for any visitor. Afterwards, take a guided tour by horse and carriage. Book beforehand to avoid disappointment. Only 10 km from Arles via Saintes Maries de la Mer road, why not explore the city's many churches and quaint culture. And if more of the region's surroundings is what you want, head to Marseille. Stay at a Campanile MARSEILLE OUEST - Martigues hotel and cut out further travel.
A Family Holiday:
A Manade Des Chanoines safari ridearound Camargue's wilderness is guaranteed fun for all the family. Discover a wilderness still intact as a guide directs you to the region's indigenous animals and areas that would normally be hard to reach. Close to the coast, families can spend a day on any of the beaches nearby. La Plague de Beauduc,although difficult to reach, is well worth the effort, stretching for seven kilometres and largely under-populated. Popular activities here include kite surfing.