Hotel Campanile Arles
Are you looking for a hotel in Arles on the Campanile website? Finding a reasonably priced hotel in Arles is easy and we recommend the Campanile ARLES.

Booking your Campanile Hotel in Arles is the assurance of enjoying a pleasant stay, whether you are looking for a hotel for your business meetings or whether you have chosen Arles for a weekend away or family holiday. For your benefit, you can also enjoy our exclusive WiFi++ service: free very high-speed broadband WiFi throughout the hotel to surf, chat and watch high-definition videos to your heart's content.

Discover the latest deals on the Campanile hotels site! And don't forget that Campanile is available on your smartphone with HotelForYou, one of the best hotel applications which lets you book your hotel from your iPhone, BlackBerry or Android. Find the nearest Campanile hotel and check our room availability.

See you soon in our Arles hotel!

Our three-star Next Generation hotel has 41 air-conditioned rooms sleeping up to three guests, depending on the type of room. Our hotel has been adapted for guests with reduced mobility, and the restaurant and two of our rooms are accessible in accordance with new French legislation.

All rooms are modern and practical with a built-in flat-screen television, free Wi-Fi, a bathroom with bath or shower and hair-dryer, telephone and tea and coffee-making facilities.
Start the day with a good breakfast
Boost your vitamin intake with the breakfast buffet at the Campanile Hotel Arles, served from 06:30 to 09:00 and featuring tea, coffee, fresh fruit juice, cereal, pastries, cold meats, yoghurts and, of course, our fruit salads.

Fine dining at Campanile
Sample regional or traditional cuisine for your light lunch or family dinner, from a choice of buffet options, à la carte dishes and a children's menu.
Lunch and dinner are served from 12:00 to 14:00 and 19:00 to 22:00 respectively.
Room service is available until 22:00 but must be booked in advance.
A welcoming area where you can dine any time of the day or night. Discover Le CAFÉ a new space ideal for relaxing, working or dining. You will enjoy its tasty dishes and the comfort of its cosy atmosphere.
Plush and stylish area
Free newspapers
A selection of tasty and imaginative dishes to enjoy alone or share
Dishes to enjoy alone or share
Hot and cold drinks
For your business trips or family holidays, your hotel in Arles offers you all the services to facilitate your stay:

- Facilities for guests with reduced mobility
- Free WIFI in all rooms
- Parking
- Complimentary tray with kettle, tea, coffee and selection of cakes
- Hairdryer and iron available at the reception
Discover other hotels in the Louvre Hotels group for this destination
Starting from 32€ available 07 march 2017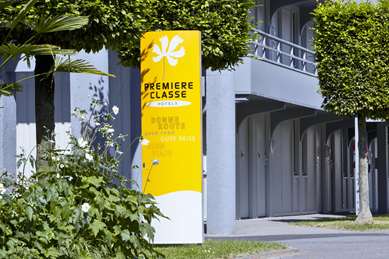 On the edge of the Camargue and several minutes from the town centre, our hotel 1*, is easily accessible from N113 or N (...) See hotel description
Starting from 45€ available 23 february 2017
The Kyriad Hotel Arles is the ideal base for making the most of the wonders of Provence and the Camargue, the land of F (...) See hotel description
Discover other hotels in the Louvre Hotels group for this destination
Starting from 32€ available 07 march 2017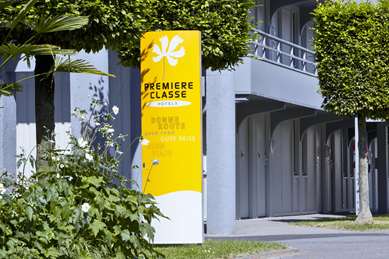 On the edge of the Camargue and several minutes from the town centre, our hotel 1*, is easily accessible from N113 or N (...) See hotel description
Starting from 45€ available 23 february 2017
The Kyriad Hotel Arles is the ideal base for making the most of the wonders of Provence and the Camargue, the land of F (...) See hotel description
Address
RUE CHARLIE CHAPLIN ZAD DE FOURCHON
13200 ARLES
Contact
Information:
Tel: +33 4 90 49 99 99
Booking:
Tel: +44 207 519 50 45
Fax: +33 4 90 93 26 55
Email: arles@campanile.fr
Good reasons to book on CAMPANILE.COM
Best price guarantee 
No cancellation fees
Secure online payment
Real-time availability
Exclusive services